About us
Elifegear is the retailer for appliances making people's life at ease to the utmost. We are founded with the aim to facilitate people of all ages and lifestyles to fulfill the 'Easy' life goal. Currently we provide several 'mobility' products including steel power wheelchair, Aluminium light power wheelchair, light manual wheelchair and self-balancing scooter. We have been established since early of year 2014 and still continue to seek more and more products to make life easier for all.
Our store is located in Bangkok nearby BTS Wuttakat station (S11).
It is not far from Silom/Sathorn Bangkok CBD so you can also drive to our shop.
Please find our Map here: https://goo.gl/maps/OjXNi
We can speak ENGLISH!! / You can also email to us
elifegear@gmail.com


Alternatively, please call:

080-440-4858, 085-366-7023, 02-497-8034
---

PW-101 Steel Power Wheelchair
PW-101 is a good quality power foldable wheelchair with competitive price. With its intelligent control, programmable Joystick and 22 inches wheels, it can be flexibly operated in 3 ways: manual by caretaker, manual by passenger, automatic by passenger
>>Click here to explore PW-101 in detail<<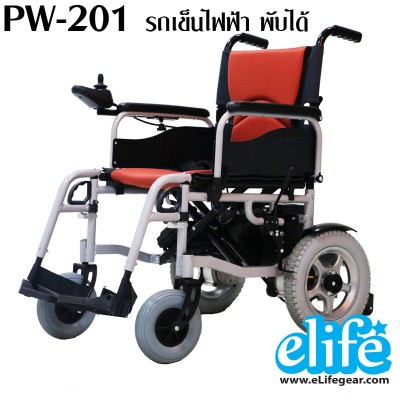 PW-201 Steel Power Wheelchair with Electromagnetic Brake
PW-201 is a good looking and quality foldable power wheelchair with alloy 12 inches wheels. These wheels render the cool design for the passenger and even more concise folding size. Additionally, this model comes with the electromagnetic brake which allow safer movement to the user whenever they go.
>>Click here to explore PW-201 in detail<<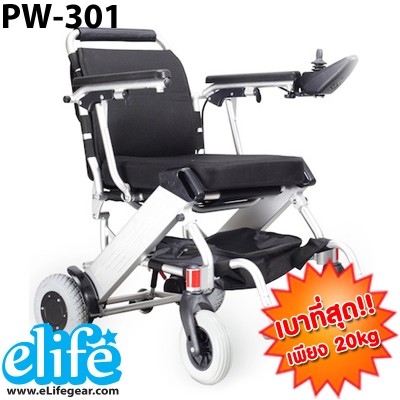 PW-301 Aluminum Alloy Power Wheelchair
PW-301 is the best quality power wheelchair with electromagnetic brake. With its Aero Space Alloy as a material, the wheelchair is strong but light-weighted. The total weight included the Lithium-ion battery is only 20 Kg while the total capacity passenger weight is 120 KG. Besides, the genius design allows the folded size of 61cm x 26cm x 77cm. This makes PW-301 the best quality 'on-the-go' power wheelchair currently!!
>>Click here to explore PW-301 in detail<<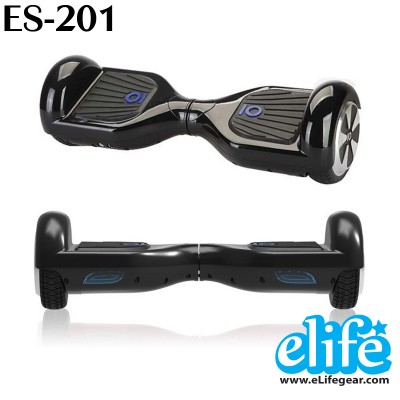 ES-201 'Elife Move'
ES-201 Elife Move is the self-balancing scooter. It works the same way as segway but is far more convenient and concise. It weighs only 9.5 Kg (included 36V Lithium-Ion battery). It balances with 2 Solid-State Gyroscope making it easy and fun to use. This makes it the perfect 'portable' vehicle for transportation and recreation.